Search for Nursing Uniforms
Here is an article from the Atlantic that includes an interview with a SANE nurse.  This is the nurse who works with the police and takes care of the victim of sexual assault.  This nurse has received hours of extra education related to forensics and the damage to the body and mind of the survivor.
This nurse is usually the first contact with healthcare for the victim.  This nurse is responsible for the collection of evidence as well as caring for the body/psyche of the victim.
This nurse acts as the conduit between the victim and the justice department, at least while in the hospital.
Please be sure to read this article in its entirety.  After reading this, you will have a really good grasp on what it is like to be a sexual assault nurse examiner.
---
Arlette Stevens Castaño talks about her experience treating survivors and working with police in Tucson, Arizona.
The public discussion over how to think about and address sexual violence has heated up in recent years, prompted by high-profile allegations like those against Nate Parker, Woody Allen, and Bill Cosby, as well as increased attention to sexual assault on college campuses. The increased coverage has also brought attention to widespread problems in how sexual assault is investigated. Across the U.S., there is a backlog of tens of thousands untested rape kits—evidence collected during examinations following sexual assaults—that are currently in police custody. In 2015, the police department in Tucson, Arizona, received a grant of more than $1 million to test its more than 1,000 backlogged kits.Arlette Stevens Castaño, a sexual-assault nurse examiner in Tucson who conducts these examinations, acknowledges the challenges that crime labs and police departments face in getting them tested promptly. I spoke with Stevens Castaño about what inspired her to work with sexual-assault survivors, a nurse's relationship with law enforcement, and the problem of untested examination kits. This interview has been lightly edited for length and clarity.
Adrienne Green: What made you choose nursing as a career?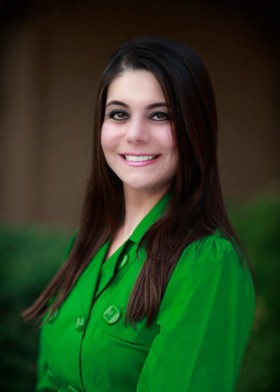 Arlette Stevens Castaño: Even back in high school, I knew that I wanted to take care of people. I was leaning toward health care, but I wasn't really sure if I would become a nurse or a physician. After learning more about nursing, I decided that I liked it because I wanted to spend more time educating patients. I've always been a person who wanted to prevent bad things from happening, and that tied into the career that I chose. I still feel that preventing infection and disease is very important, not just treating things with medication.
I am a first-generation Mexican-American and I grew up in Tucson, Arizona. I'm bilingual—Spanish is my first language, and I still use it on a daily basis—and I wanted to be out more, working in the community. I attended the University of Arizona, and I have been a registered nurse now for 16 years. Working with the sexual-assault nurse examiner team was a life-changing event…(read the rest of this interview here)